About Master Tan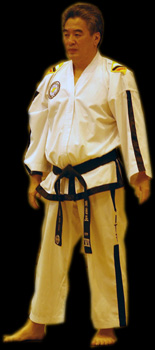 Master Tan Eng Kiat, started to train Taekwon-Do in 1970 under Grandmaster Low Koon Lin. With over 40years of involvement in ITF Taekwon-Do, Master Tan has witnessed and experienced the development of ITF TaeKwon-Do in Malaysia in good and bad times.
Master Tan who was awarded his 8th Degree Black Belt at the 21st ITF Congress in Pyongyang, DPR Korea in September 2011, has the vision of creating an attitude to work hard to achieve one's goal and never expect anything to be given. His motto of 'Good is not good enough' drives his students to move towards higher levels of standard and never to give up.
In 1981, Master Tan became a full-time Instructor and started his own training centre which is currently still running on every Monday and Thursday. Master Tan founded Vision Taekwon-Do Center Malaysia in 1993. He has since and is still producing students who have won in many championships locally as well as globally.
Master Tan has had an unquestionable commitment to Taekwon-Do and has a lifelong legacy of contributions as testament to his commitment. Even from his humble beginnings Senior Master Tan has exemplified the requisite Taekwon- Do attribute of possessing an extraordinary indomitable spirit which has been on full display in every tournament in which he has participated. He has won a long list of medals and earned every promotion with determination, competence, patience, and unwavering commitment to ITF TaeKwon-Do.
He won a Silver medal in his very first tournament in Seremban in 1974 when he was a colour belt.
As a black belt, he captured the Malaysian National Overall Champion title on four occasions in the years 1975, 1978, 1980 and 1982.
In the year 1982, he participated in the South Pacific Championship and won Bronze.
In 1984, he participated in the 4th World Championship in Glasgow, Scotland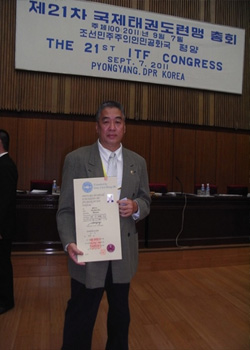 Not only is Master Tan a champion himself but he has been, and continues to be, the guidance, inspiration, leadership and true master of many more TaeKwon-Do champions of Malaysia and beyond.
In 1987, he was the instructor and the coach for his female student who won Silver at the 5th World Championship in Athens, Greece in a sparring event.
He was the coach for the Malaysian contingent at the 11th World Championship at Buenos Aires, Argentina in 1999.
He was also the Malaysian contingent coach for the 5th World Junior Championship at Pyongyang, North Korea in 2000.
He was also one of the coaches at the 14th World Championship, Caloundra, Australia in the year 2005 where one of his students won Bronze (and the only competitor from the Malaysian contingent to win a medal in this Championship).
His State of Kuala Lumpur was the National Overall Champion in the Malaysian National Championship for three (3) consecutive years in 2008 , 2009 and 2010.
Besides having produced champions locally, he has also produced students who have excelled in world championships.
a silver medalist at the 5th Senior World Championship in Athens, Greece in 1986
four (4) gold, two (2) silver and one (1) Overall Champion medalists at the 1st Veteran World Championship in 2004
a bronze medalist at the 14th Senior World Championship in Caloundra, Australia in 2005
two (2)silver medalists and two (2)bronze medalists at the 3rd Asian Championship in 2006
two (2) silver medalists at the 4th Veteran World Championship in Minsk, Belarus in 2010
a bronze medalist at the 17th Senior World Championship in Pyongyang, North Korea in 2011
Gold medal in 5th Dan Female Pattern at the 21st World Championship held at Plovdiv City, Bulgaria 2019
Master Tan has even made the noble effort of introducing Taekwon-Do to all the wardens of prisons throughout Malaysia. He tirelessly took on these duties to travel around the country to set up and conduct classes – always keeping the needs of the students first and greatly improving the discipline issues in the prisons.
Master Tan has proven himself to be a champion and leader of champions, and he has also been actively involved in the leadership and support of ITF TKD, as evidenced by the following events:
At the 9th World Championship in Terengganu, Malaysia in 1994, Senior Master Tan was awarded the Distinguished Services Medal (DSM) by the late General Choi Hong Hi and at the 11th World Championship at Buenos Aires, Argentina in 1999, Master Tan was awarded the Outstanding Instructor Medal (OIM) by the late General Choi Hong Hi.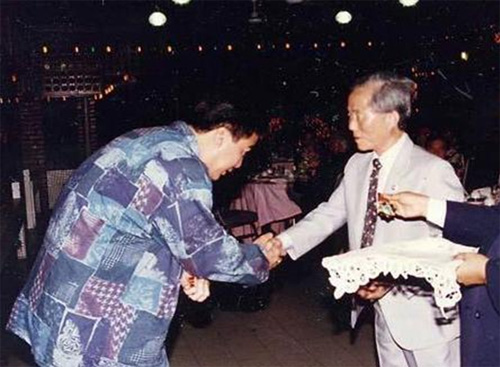 Master Tan originally met the late General Choi at the 13th European Championship, Thessaloniki, Greece in 1998 – the exact place where the seed of ITFM was sown.
Master Tan together with the late GM Ally Teoh and the late Master Chew Teck Seong were appointed by the late General Choi Hong Hi to reorganize the Malaysian body (later to be known as ITFM).
In 1999, Master Tan was asked to lead the now defunct Kuala Lumpur Taekwon-Do Association, and had our current Association registered with the current name and became the Association's Chief Instructor.
At the 11th World Championship at Argentina in 1999, Master Tan received the Outstanding Instructor Medal from the late General Choi Hong Hi in recognition for his efforts in resurrecting ITF Taekwon-Do in Malaysia which resulted in the success in forming the current ITFM.
At the 23rd ITF Congress at Plovdic City, Bulgaria in 2015, Master Tan was one of the 60 recipients from all over the world for the ITF Order Award for 60th Taekwon-Do Anniversary.
Master Tan and his ITF 60th Anniversary Award at the 25th ITF Congress held at Plovdiv City, Bulgaria 2015
Besides his active involvement and participation in World Championships, he was also an active organizing committee member in the coordination of the 9th World Championship in Terengganu, Malaysia in 1994 and 1st Veteran World Championship in Genting Highlands, Pahang, Malaysia 2004.
Master Tan has done all of the above while living as an embodiment of the Taekwon-Do tenets of courtesy, integrity, perseverance, self-control and indomitable spirit. Master Tan has committed his life work to the mastery and teaching of Taekwon-Do and ensuring his students carry the torch forward in the right way. His reputation of excellence has brought students from all over the world to Kuala Lumpur. Students from as far as the US, and other parts of Europe come repeatedly for training periods ranging from months to a few years . Many of these students work in their own country to save money for the sole purpose of coming to train with Master Tan.
The good performance and achievements of Master Tan's students in local, national and international events are good evident testimonies of his dedication and love for the teachings of ITF Taekwon-Do. Overseas students who have travelled far have great respect for Master Tan for his undying dedication and love for the art as well as his strict discipline which also blend in with good humour. His favourite tagline, "Death Before Dishonour" always steer his students to put in the extra effort for better achievements.
Master Tan's enormous contributions to ITF Taekwon-Do , ITFM and his students have gone well above and beyond the call of duty for the last forty eight years.